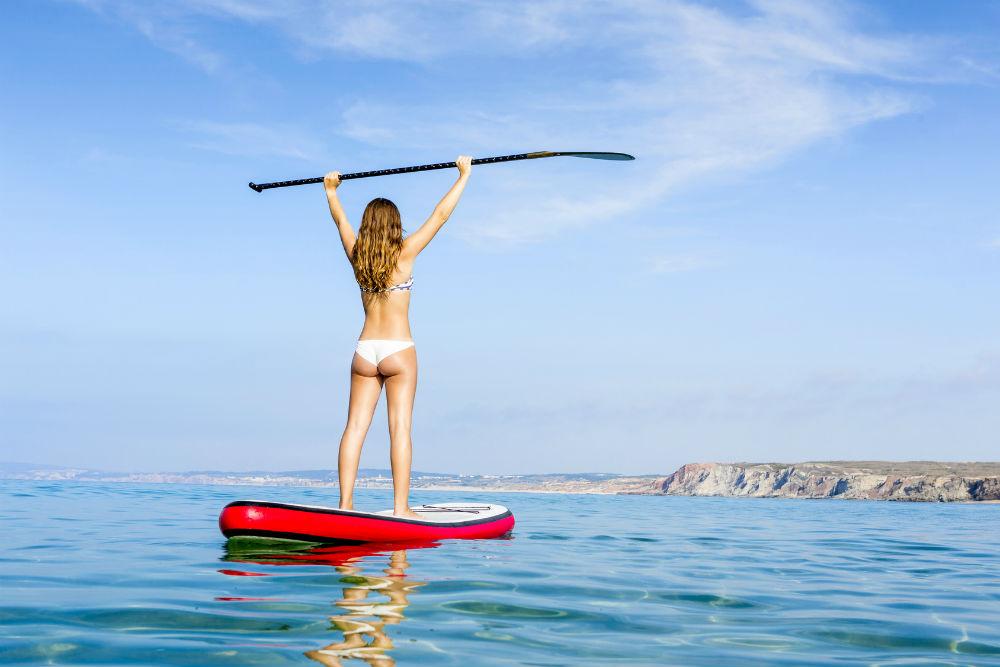 Paddle boarding is a fun and exciting hobby to take up. It's a sport that's become more popular in recent years. And today, you can find paddle boarders just about anywhere you go where there's water involved.
From the bays in Florida to the lakes in Colorado, paddle boarding is everywhere. If you're one of the fortunate people who live near or visit the water frequently, then there's no reason to not own a paddle board.
But don't forget that you'll need to stock up on all the necessary gear as well.
This paddle board buying guide is your next step in fulfilling your new hobby right after you find the perfect board for yourself. You know you need the paddle board itself, but you might not know about these amazing paddle board accessories and required gear. Continue reading below to find out more!
Safety Accessories
The first pieces of gear that we'd like to discuss are your safety accessories. There are a few necessary safety accessories to have before you can head out on your paddle board. Just like you would need specific items when going boating, you need these items listed below.
Personal Flotation Device (PFD)
You're not required to have a lifevest when paddle boarding inside a surf zone, however, there are lifevest rules depending on what type of body of water you're in and where you're located. With that being said, it's best to always carry one on you. You can't go wrong if you do, and you never know when you might need it.
SUP Leash
A SUP (standup paddle boarding) leash is also required by some beaches in the United States. It's an excellent safety feature to have because it prevents your board from drifting away from you. These beaches require it mainly so that your board doesn't hit someone else if you happen to fall off of it.
Safety Whistle and Light
You'll need to carry a whistle on you regardless of where you're doing your paddling. The U.S. Coast Gaurd regulations require a whistle in case of emergencies. The whistle allows the Coast Guard to find you quickly.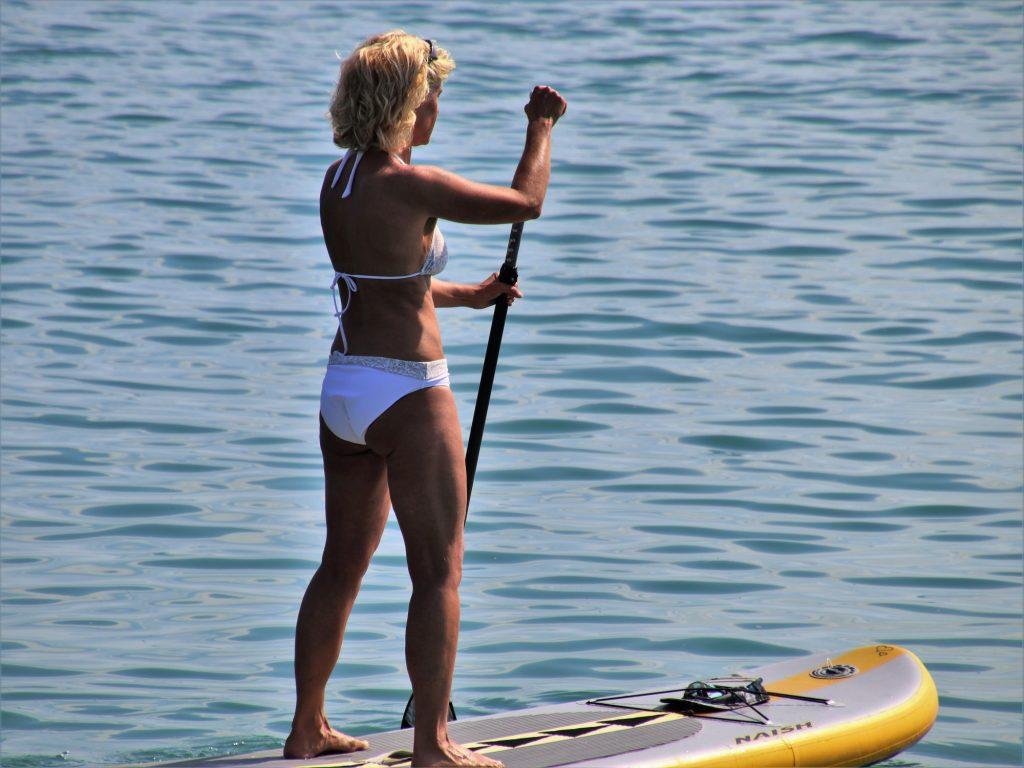 Needed Clothing
You might not think it, but there are some necessary clothing items for when you're embarking on your paddle boarding adventures. Yes, you want to dress for the water, but you also want to dress for the weather.
For Warm Weather
In warm weather, you'll want to wear a sun-protectant shirt, a swimsuit or board shorts, water shoes or sandals, and a nice sun hat.
For Cold Weather
For colder weather, you'll want clothing that insulates well. Choose a neoprene top and shorts or wetsuit, paddling gloves, and a wool cap and socks.
Other Gear
After you purchase the necessary safety features and clothing, it's time to have some fun. There's a lot of other gear that you can purchase for your paddle boarding hobby.
Paddle
You'll need to ensure that you choose the right paddle for your height. The paddle is an essential paddle board item. Without it, you won't get very far.
To choose a paddle that's the right height for you, stand it next to you vertically. It should be a couple of inches over your head, and your wrist should naturally bend over the top of it.
Weight and Carry Handle
Look at the weight of the board when making your purchase. You'll then need to get a handle that has a comfortable grip. You want to ensure that you can carry your board with ease.
Deck Bag
A deck bag is a perfect accessory for carrying your personal items while on your board. It keeps things dry and has easy-to-access pockets for your convenience.
Camera Mount
A camera mount is a great accessory to have if you love videoing and taking pictures. The camera mount makes both of these tasks super easy while paddling.
Towline
A towline is a good tool to have with you on your board. When out on the water, you never know when having this line might come in handy. For emergencies and other situations, throw your towline to a nearby boater and have them give you a tow!
Floatable Compass
If you're an explorer, then you'll greatly benefit from a floatable compass. You'll have all the adventures you desire while not having a single worry about becoming lost. And if you happen to drop the compass in the water, it floats!
Waterproof Case for Maps and Charts
Just like when you're traveling via boat, a waterproof case is always an essential item. Keep important items in your waterproof case such as your maps, charts, or even your cell phone.
SUP Carry Strap
If you're not accessing the water directly in front of it, then you might want to consider a SUP carry strap. This strap makes carrying your paddle board a breeze, which is super beneficial when walking longer distances from your car to the water.
Paddle Board Cooler
When planning on being out on the water for the entire day, don't forget to bring your paddle board cooler. These coolers are made specifically for paddle boards and are large enough to carry all of your favorite snacks, drinks, and foods.
Follow This Paddle Board Buying Guide!
When beginning your new paddle boarding hobby, be sure to follow this paddle board buying guide! These are the best gear items and accessories needed and desired by paddle boarders.
Did you know that paddle boarding comes with several health benefits? Click here to view our post on the top health benefits of paddle boarding!